Download
LogView Studio can be downloaded from the LogView Webpage.
http://www.logview.info/forum/index.php?resources/
There is always the latest installer available.
Important Note
The installer will be available only when the testing period has been finished.
Before that date the installer will be sent out by email to the registered testuser only.
Installation
After downloading and saving on your harddrive please start the installer and select your language. This selection is valid for the installer only.

Read the Startpage and continue with Next.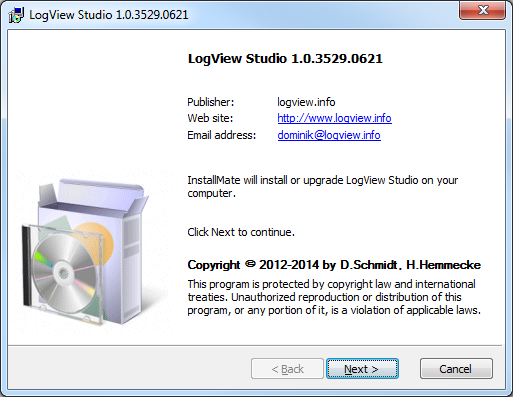 Read the Informationpage carefully and continue with Next.
Please read the terms of license carefully and mark the checkbox bottom left 'I agree ... ' before continuing with Next.
Please select your preferred installation folder.
Note
It is recommended to reduce the selection of devices in the 'Install Options' to those Manufacturers which you intend to use. In case the selection remains as marked to all devices the Start of LogView Studio may be delayed unnecessarily because all (or only) selected devices must be registered in the database first.
Then you can start the Installation using the Install Button.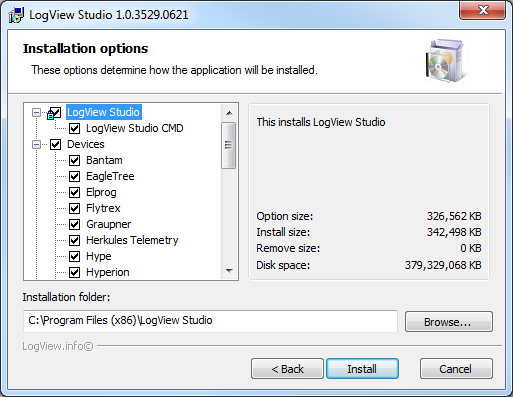 LogView Studio Installation will be started ...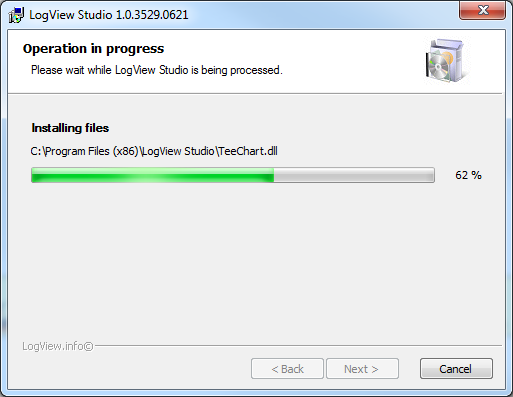 In the final window you may select immediate Start of LogView Studio if you like and the Installation is completed.