The CLI (Command Line Interface) of LogView Studio can easy be used on Linux systems with little efforts only. To do so only the Mono Framework is necessary (similar to the .Net Framework under Windows). As said earlier on Linux only the CLI can work. But the CLI edition of LogView Studio has additionally a built-in Webserver function in order to do graphical analyzing of the data.
This idea was born when the Raspberry Pi computer system was available on the market.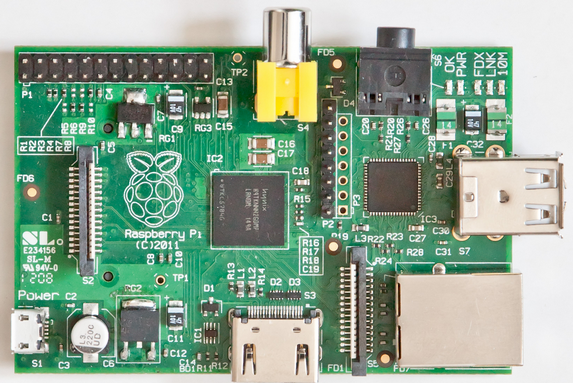 During tests of this little low-cost system it was confirmed that even with such a simplified hardware platform it is possible to get the LogView Studio running. With the CLI Edition of LogView Studio there is now a solution available to run a project on a very energy efficient system even for a long period.
This is a very good solution for long-term data recording.
But LogView Studio also works flawless on a standard Linux system without any major problems.
Data analyzing with Windows
It should be mentioned here that data analysis can be done also on a computer with Windows operating system. The LogView Studio GUI can connect to an existing project (similar as the CLI) locally or using a network to perform data visualization.
Additional Information
Raspberry Pi: http://www.raspberrypi.org/help/what-is-a-raspberry-pi/
Linux: http://www.linux.org/